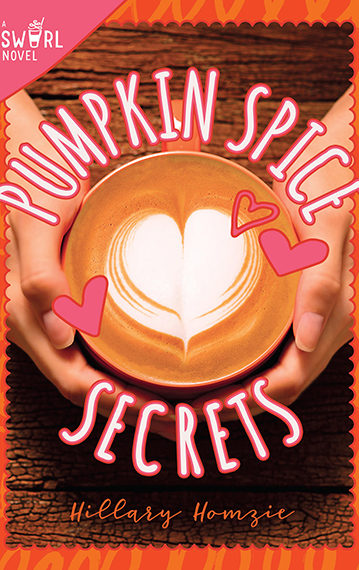 7.99
Publisher:

Sky Pony Press

Available in:

Hardback, Paperback, and Kindle

ISBN:

1510730079

Published:

October 17, 2017
Amazon
Barnes and Noble
Indie Bound
Sometimes secrets aren't so sweet…
Just as Maddie picks up her pumpkin spice frappe from the coffee shop counter, she spills it all over the cute boy behind her. Talk about mortifying! Luckily, the boy — Jacob — is also friendly and easygoing, and soon Maddie is deeply in crush.
But before she can tell her best friend Jana about him at lunch the next day, Jana announces her huge new crush — on Jacob! Maddie doesn't want to cause trouble, so she keeps her feelings hidden. Jana will get over him soon, right?
Add major school stress to Maddie's secret, and it's a recipe for disaster. Can she stay true to both her friend and her heart… without it all turning into a sticky mess?
"Frothy and sweet enough that tween readers will drink it right up" –School Library Journal
"Sweet, smart, and entertaining, Pumpkin Spice Secrets is sure to appeal to tween readers!" –Barbara Dee, author of Star-Crossed and Halfway Normal
"No one understands the tangled emotions of middle-school crushes better than Hillary Homzie. I have a serious crush on Pumpkin Spice Secrets!" –Claudia Mills, author of Zero Tolerance and Write This Down
"Pumpkin Spice Secrets is a fun middle grade crush story that has so much emphasis on friendship that has instantly became one of those books that gave you the warm and cozy feelings inside." –Kelly Gunderman, Here's to Happy Endings Blog